There are 8 algebraic Sandylands creatures. Two can be awakened.
Note: The unreleased creature Sandor is an algebraic Sandylands creatures that can be awakened. Shards for this creatures are awarded in Adventures but can't be used since Sandor was never released.
004 Angel Of Sand
Edit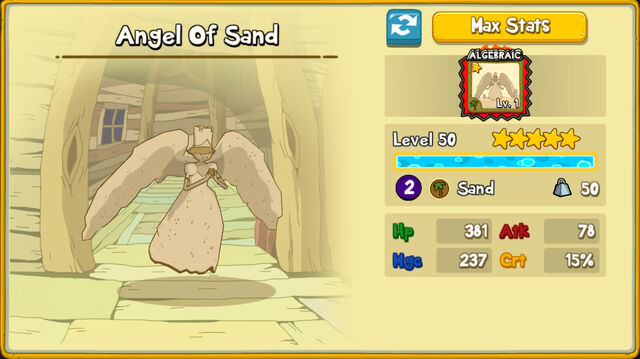 095 Golemkahmun
Edit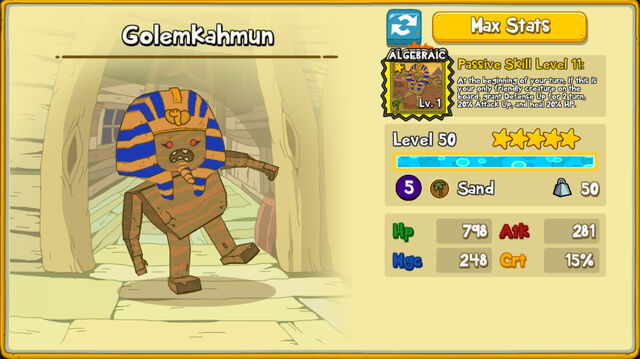 096 Lost Golem
Edit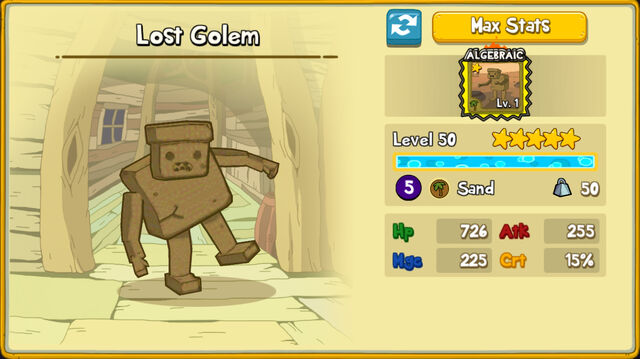 122 Sandasaurus Rex
Edit
124 Sand Eye Bat
Edit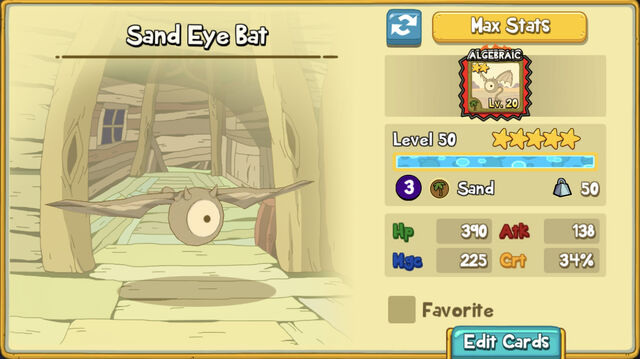 185 Sandmaster
Edit
186 Sandman
Edit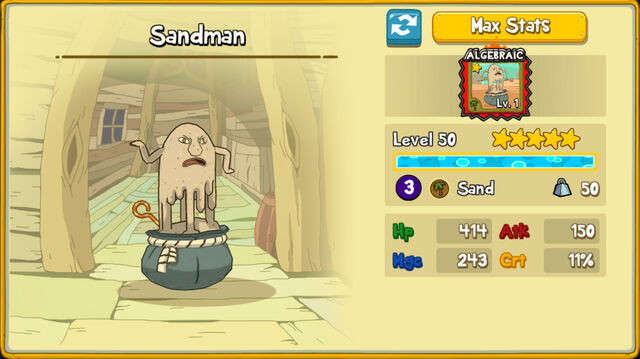 206 The Cooper
Edit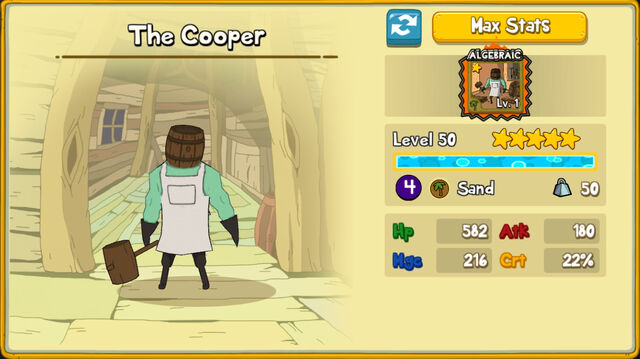 224 Pieclops
Edit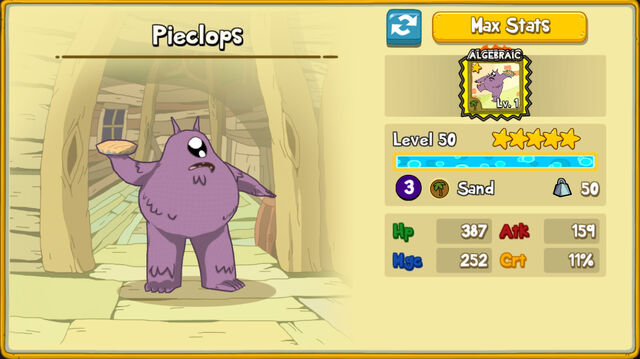 228 Sergeant Sandwich
Edit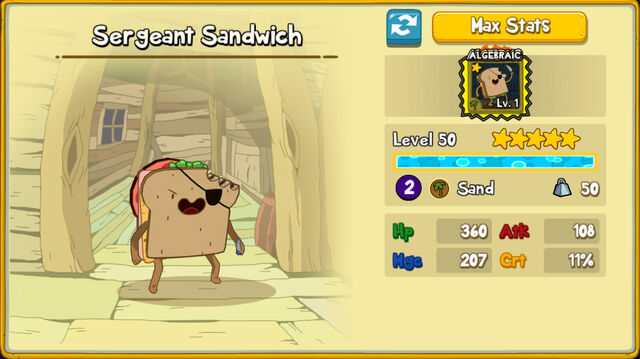 235 Alec-Sander (awakened)
Edit
236 Alec-Sander (Normal)
Edit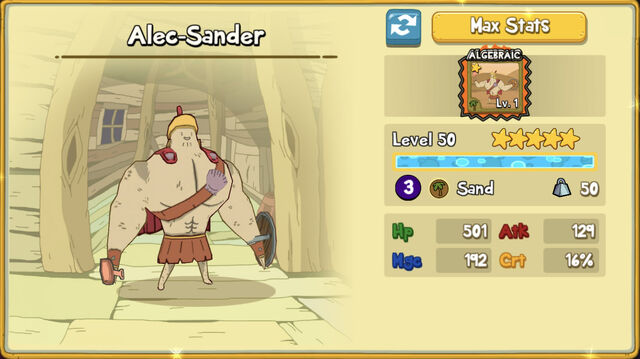 Community content is available under
CC-BY-SA
unless otherwise noted.